Central WI Days 2019
posted on November 19, 2018
You are invited to attend the 2019 Central Wisconsin Days! Plan today to spend 24 hours in Madison on February 26-27, 2019, visiting the State Capitol with dozens of fellow central Wisconsin business and community leaders, to bring the business voice of the region to lawmakers from across The Badger State.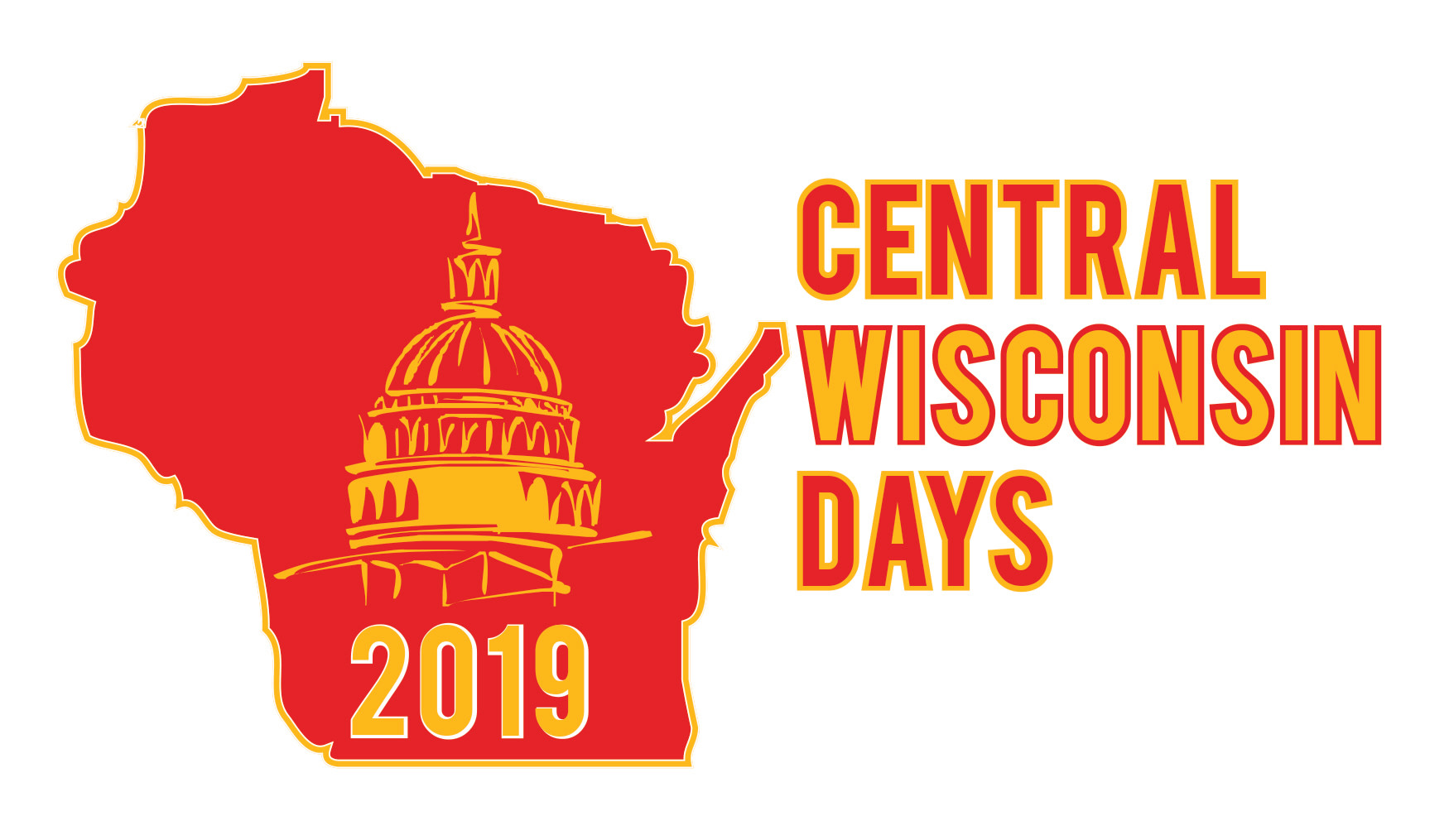 The 2019 Central Wisconsin Days Organized is brought to you by Centergy, in consort with:
Heart of Wisconsin Chamber of Commerce
Marshfield Area Chamber of Commerce & Industry
Merrill Area Chamber of Commerce
Portage County Business Council
Wausau Region Chamber of Commerce 
In January, a new Legislature will be seated, a new Governor will be inaugurated, and a new direction in policy and law will emerge that will positively or negatively impact the economy statewide and in central Wisconsin. The 2019 Central Wisconsin Days is our first and best opportunity to interact with lawmakers.
Governor Evers has been invited to address those who attend. Senate and Assembly leaders, and other leaders in state government will be invited to address our group as well. A highlight for many at Central Wisconsin Days are the small group interactions with Legislators. Participants will be divided into teams, each with a leader who has participated in previous Central Wisconsin Days.
Register below and plan to be part of joining dozens of others descending on Madison to champion Central Wisconsin.
Sponsorships are available for local businesses and organizations who want to show support to help make this annual event possible. Click here for sponsorship information, or contact Gordon Crow (gcrow@centergy,net) or Dee Schutte (dee@centergy.net).
For more information or to register: https://centergy.growthzoneapp.com/ap/Events/Register/zLEDnAP1?sourceTypeId=EmailInvitation
Hotel accommodations:
Park Hotel
22 S Carroll Street Madison, Madison, WI, 53703, United States
Guest Room Rates and Reservations:

Single room $149.00/night
Deluxe Room: $159.00/night
Suites: $189.00/night
Reservations are to be made by Thursday, January 31, directly with Park Hotel either by calling 608.285.800 or online:
Book your group rate for Centergy 2019 Central Wisconsin Days

Reservations must be received on or before January 31 under this room block.